Customize Your Cargo Trailer with These Popular Accessories
Cargo trailers come in many different styles and sizes, but even with the wide range of trailers available in the market today, customers may not find that perfect trailer that meets all their needs. The good news is any off-the-shelf stock trailer can be customized. Here's our guide to choosing the best cargo trailer for you.
Once you have decided on the size of the trailer and the number of axles you want, everything else on a trailer are accessories and can be customized. Below is a list of the top 12 most popular accessories to customize your cargo trailer:
1. Doors
Side doors are standard features for most enclosed trailers. However, you have the option to add ramp or barn doors.  Ramp doors are useful if your cargo can be driven onto the trailer (i.e. ATV or motorcycles).  Barn doors on the back makes loading materials with a forklift much easier.


2. Nose
Cargo trailers typically have a flat or V-nose option. V nose trailers are more aerodynamic and reduce drag, making it a smoother tow. In addition, given that trailer lengths are measured from the outside rectangular portion, the space within the "V" area on the nose is considered extra space.
3. Air Conditioning
Air conditioning can be added to trailers, especially when your trailer will be used to haul cargo that is temperature sensitive or used to accommodate passengers while parked, i.e. a concession trailer.
4. Height Adjustment
The standard trailer height is 6 feet tall, but this can be increased or decreased according to your needs. For example, if you want to tow a side-by-side trailer, the height of the trailer will need to be increased since side-by-side ATVs are typically over 6 feet tall.
On the other hand, if your tow vehicle is a mid-size SUV or minivan, you may want to reduce the trailer height so your trailer is not taller than your tow vehicle. The most efficient height difference between the tow vehicle and trailer is within 18? – 24?. Anything taller will be like towing a parachute.
5. Windows
Adding windows to your trailer will allow natural light into an otherwise dark enclosed trailer.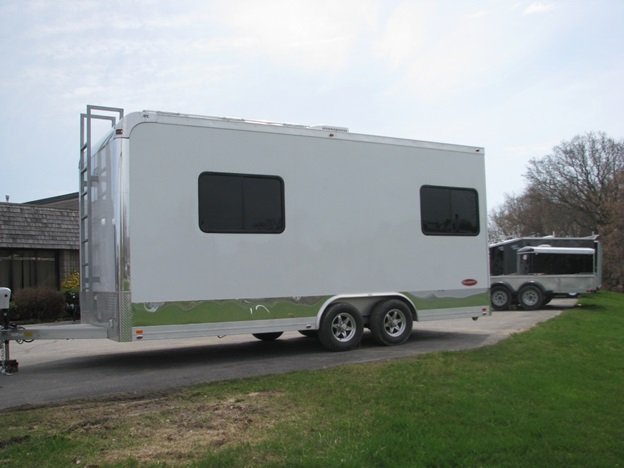 6. E-track
If your trailer is primarily used to secure cargo, e-track can be added to tie down your freight to ensure it is secure.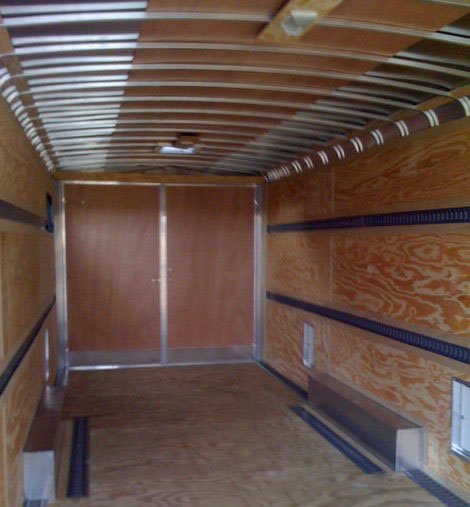 7. Spare Tires
It is always good to have spare tire with you for emergencies.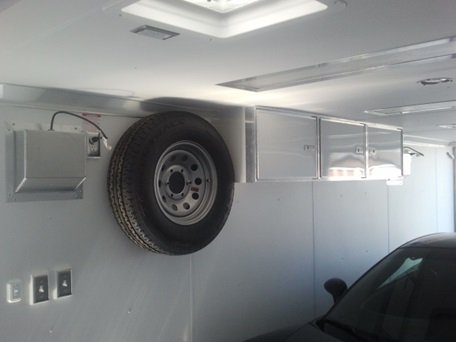 8. 12-volt Lighting and Power Supply
By installing 12-volt power, it allows you to use 12-volt electricity in your trailer without being connected to the towing vehicle.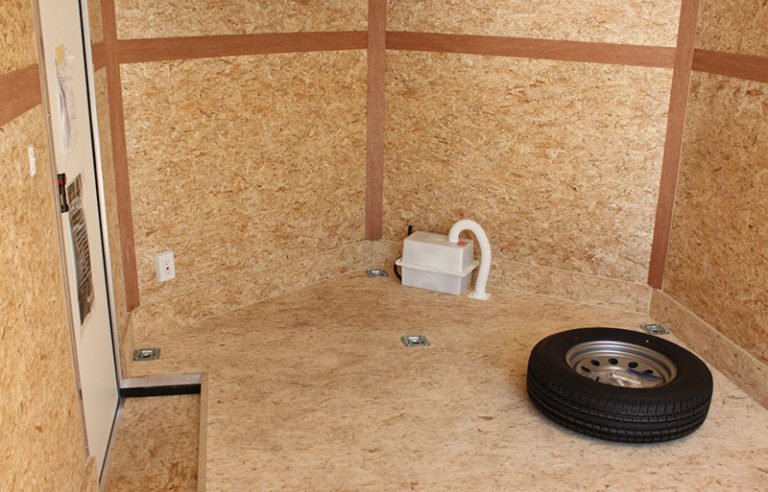 9. Electric outlets
We can add 120 volt AC electric outlets inside your trailer – great for powering up tools or appliances in your trailer.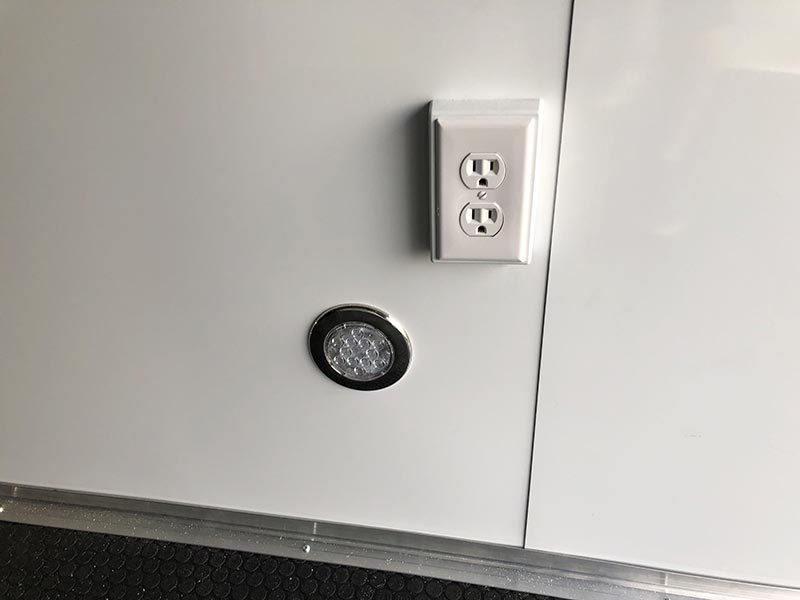 10. Electric tongue jacks
Electric tongue jacks are great add-ons for your trailer, to lift your trailer tongue with a simple flip of a switch.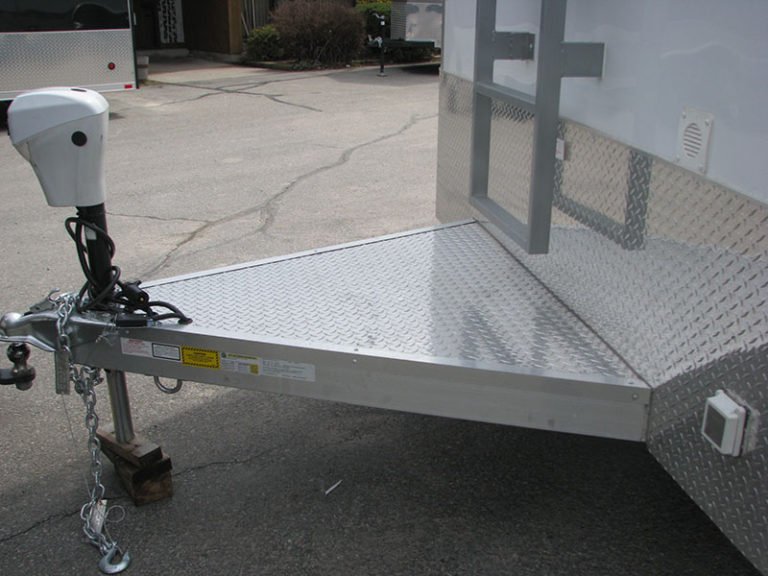 11. Cabinets
To help you organize your items inside your trailer, we can add cabinets inside your trailer, and the cabinets are fully-customizable to any configuration you choose.


12. Trailer flooring
There is a wide range of available flooring that can be installed for your cargo trailer, from rubber to vinyl to wood. You can also choose to have it painted.


If You Can Dream It, We Can Build It
If you have an idea of how you'd like to customize your trailer, contact us and our experienced staff can go through the various options available. We specialize in customizing trailers for sale across Ontario, including Ottawa, Kingston, Peterborough, Oshawa and Toronto.