About First Place Trailers and Powersports
Centrally located between the Toronto and Ottawa, First Place Trailers of Brighton, Ontario, supplies all-purpose cargo trailers for sale. We sell specialty trailers such as car haulers, quad trailers, snowmobile trailers, tool trailers and even customized office trailers. Single, tandem and even triple axle trailers are available with a wide variety of axle carrying capacities. We can also customize any off-the-shelf stock trailer for your specific needs, including adding a ramp or barn door, windows, e-tracks, or even adjusting the height of the trailer.
It is our promise to you to always greet you when you walk in our door and to provide you with the most friendly and knowledgeable service. We are the no attitude dealership!
Trailer Parts & Services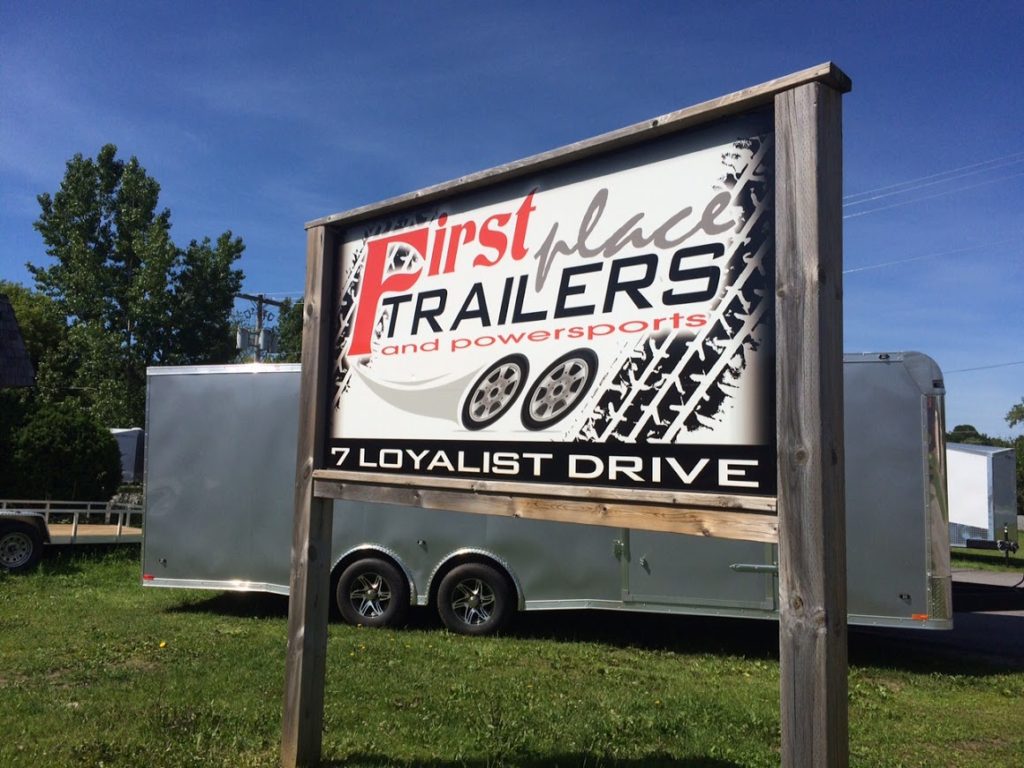 With an extensive background in both trailers and powersports, the staff at First Place Trailers are experts in satisfying your towable needs. We have an extensive parts department that has everything you need to get your trailer up and running. All work is performed by licensed MTO technicians.
Whether you need a motocross trailer, car hauler, landscape trailer, contractor trailer or general purpose trailer, we can design, sell and service a trailer to meet your needs and meet your budget. We also have enclosed and open trailers for rent from 1 day to one year.
To check out our current trailer inventory, click here.
We are also an authorized Motor Vehicle Inspection Station and is licensed to perform the annual safety inspection which grants the Yellow Annual Safety Inspection Sticker upon passing.
Autoshop and Powersports
In addition to trailers, First Place Trailers is your total source for all of your auto and powersports needs. We offer top of the line parts and accessories for all of your motorcycle and ATV, and we do oil changes and maintenance for any vehicles. Need aftermarket parts and accessories? We carry a full line safety equipment, riding, and equipment accessories to enhance and fully utilize the products we and other people sell.